Awards and distinctions for authors from the quarterly "Edukacja"!

The winners have been announced of the first edition of the Prof. Roman Czernecki Award. Among them are authors who publish in the quarterly "Edukacja" [Education], published by the Educational Research Institute. Więcej
The Interdisciplinary Research Network started its cycle of seminars

On November 7, the first scientific seminar organised as part of the Interdisciplinary Research Network (ISB) established by the Educational Research Institute was held. The meeting was attended by nearly 30 experts representing academic centres from the entire country. Więcej
IBE Experts attend the Conference on Project Development

The 19th Conference on Project Development took place on September 20. Each year, a different institution hosts this event. This time, guests were greeted by the initiators of these conferences – BZB Krefeld, an educational centre for the construction industry headquartered in Düsseldorf. Więcej
A new project at IBE and a complex research challenge

"The development and dissemination of diagnostic tools for the cognitive assessment of children and youth" is a project that will be implemented over the next three years by the Educational Research Institute in cooperation with the SWPS University of Social Sciences and Humanities. Więcej
A meeting of experts at IBE: developing public policy for the education of foreigners in Poland

What are the most important aspects to consider when educating foreigners in our country? Does the system of educating migrants in Poland need to be modernized? These were some of the key questions discussed by the participants of the first Sirius 2.0 network meeting.
Read more
NQF-in Project Final Conference: Developing models of the inclusion of non-formal sector qualifications in national qualifications frameworks – the experiences of European countries

What needs to be considered when developing a system to include non-school qualifications in an NQF? Should this be governed by detailed public regulations or by guiding principles? How will charging fees for inclusion affect the system? Should the system be centralised or devolved? What are the implications of the various options for including qualifications in an NQF?
Read more
Our mission in Macedonia has been completed
Published on 16 Oct 2017
Skopje was host to a regular stream of experts on European qualifications systems in 2016-2017. October 17, 2017 was the official closing date of the Twinning Project "Further improvement of the system for development and implementation of the National Qualifications Framework" implemented under Twinning contract MK 13 IPA SO 02 15 by the Educational Research Institute (Leader) in a consortium with Ministry of Science, Education and Sports of Croatia and the Scottish Credit and Qualifications Framework Partnership of the United Kingdom.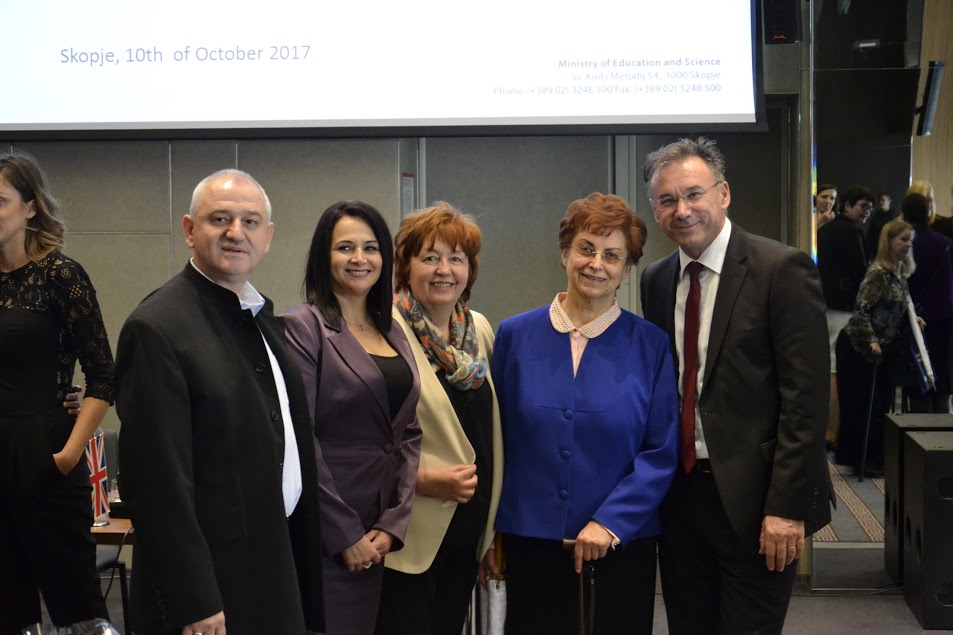 In accordance with the definition of twinning assistance, the main aim of the project was to support public institutions and promote the development of a modern public administration in those countries receiving financing from the European Commission.
47 experts worked in the project, from the Educational Research Institute, Ministry of Education of the Republic of Poland, and a very numerous group of international experts from Croatia, Scotland, France, the Czech Republic, Ireland and Austria.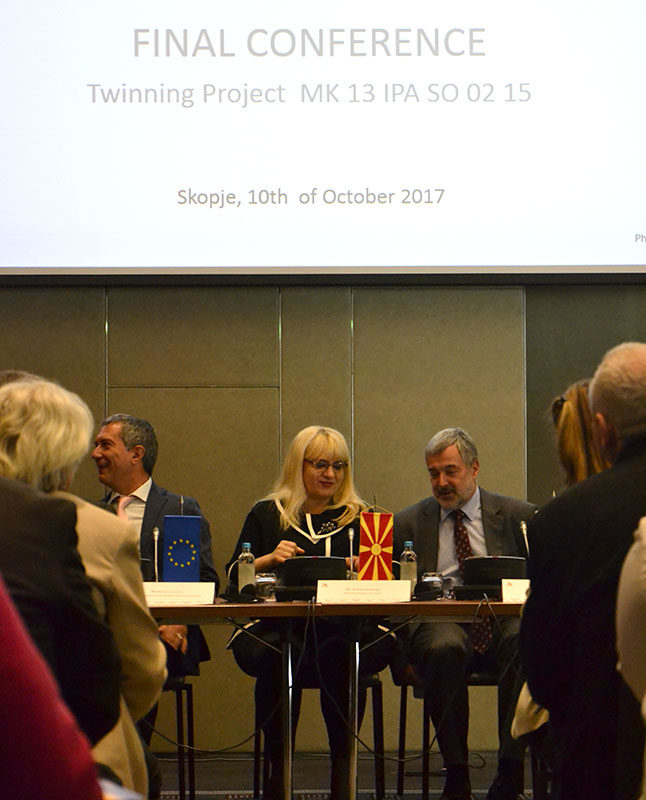 Natasha Janevska and Agnieszka Chłoń-Domińczak were the project leaders.
The objectives of the project were to:
updating existing legal regulations on the qualifications system and vocational education, the education of adults and higher education in cooperation with the Ministry of Education and Science in Skopje and the stakeholders of the qualifications system,
formulate recommendations on building the capacity of the state administration to implement a well-functioning qualifications system based on a detailed analysis of the designed system and legal framework,
formulate recommendations on implementing a qualifications register and training for public administration,

prepare a Protocol of Cooperation for the qualifications system based on broad consultations with stakeholders,

develop a methodology of describing new qualifications and adapting existing qualifications,
prepare a Road Map for implementing the qualifications system,

prepare the methodology to ensure the quality of qualifications originating from the non-formal education sector,

prepare a system of training for representatives of public administration and stakeholders,

prepare descriptions of qualifications from selected sectors (IT, tourism, training) and adapt them to the requirements of the European Qualifications Framework,

analyse the demand for qualifications in the Macedonian labour market,
support the process of dialogue among stakeholders as well as in the referencing process.
The following documents were prepared during the project:
Report with the analysis of the legislation regarding the National Qualifications Framework (NQF)(2016), A.Tecilazić Goršić, B. Birač, J. Češnovar, J. Biloglav, L. Boguta, M. Ponikowska
Report on stakeholders' roles in the NQF (2016), A. Tecilazić Goršić, B. Birač, K. Trawińska-Konador, A. Żurawski
Report on the inclusion of qualifications in the NQF. Model practices in EU Countries (2016), H. Dębowski, J. Biloglav, J. Pavičić, B. Bouquet, S. Dunn, E.. Staudecker
Compliance recommendations. Analysis of terminology related to the NQF and Recommendations for the NQF glossary (2016), J. Češnovar, M. Łach, M. Ponikowska, E. Blagdan, J. Biloglav, A. Tecilazić Goršić
Concept paper for updating the legislation to harmonize the NQF with the EQF and the best European practice (2016), A. TecilazićGoršić, L. Boguta, M. Lasota, R. Beljo Lučić, E. Blagdan
Recommendations and draft legal acts to update existing legislation (2017), A. TecilazićGoršić, B. Birač, J. Češnovar, J. Pavičić, R. Beljo Lučić, M. Ponikowska, L. Boguta
Rulebook on the work of the National Board for the NQF and on the NQF Register (2017), A. Tecilazić Goršić, B. Birač, R. Beljo Lučić, J. Češnovar, L. Boguta
Protocol on the joint work of the Bureau for the Development of Education, the Vocational Education and Training Centre and Adult Education Centre on the development of occupational standards, qualifications standards and educational programmes (2017), A. Tecilazić Goršić, L. Boguta
Protocol on the Cooperation of Sectoral Qualifications Councils in general and in particular in cases of shared competence for proposed qualifications standards or programmes (2017), A. Tecilazić Goršić, J. Češnovar, L. Boguta
Protocol on cooperation of the National Board for Macedonian Qualifications Framework and the Accreditation and Evaluation Board on Evaluation of qualification standards and inclusion of qualifications in the Macedonian Qualifications Framework (2017), B. Birač, R. Beljo Lučić, A.Tecilazić Goršić
Rulebook on the form, content and manner of keeping the Macedonian Qualifications Framework Register (2017), A. Tecilazić Goršić, J.Češnovar
Methodology for evaluation of higher education qualification standards (2017), B. Birač, A. Tecilazić Goršić, R. Beljo Lučić
Guidelines for the work of the NQF Unit related to the procedures of inclusion of qualifications standards and educational programmes in the NQF register (2017), L. Boguta, B. Birač
Report on the institutional set-up within the NQF system in Beneficiary Country in the context of EU recommendations (2016), A. Ponton, S. Dunn
Report on institutional solutions in the EU countries of Ireland, France, Poland and Austria (2016), A. Ponton, A. Chłoń-Domińczak, S. Dunn, H. Debowski, B. Bouquet, J. Pavicic, A. Murphy, S. Slawinski
Co-operation protocol for the NQF (2017), J. Cavanagh, W. Stęchły
Report on the analysis of training needs and preparation of training materials (2016), P. Sutton, I. Dubas, H. Murdoch, A. O'Reilly
Data base with materials for Training of Trainers (2017), A. O'Really, S. Dunn
Written recommendations on the improvement of the functioning of the NQF management and information system ( 2017 ), S. Dunn, M. Ponikowska
Action Plan - implementation of the register of qualifications (2017), S. Dunn, M. Kopyt, J. Biloglav
Commentary on the flowcharts for the NQF Unit relating to the rulebook for the work of the NQF Board (2017), S. Dunn, M. Ponikowska, F. Thom, M. Kopyt, J. Biloglav
Description of key functionalities and features of the management information system of the NQF register (2017), F. Thom, M. Kopyt, J. Biloglav
Diagram of the formal administrative check of the sub-module for the NQF (2017), M. Kopyt, M. Ponikowska, F. Thom, J. Biloglav
Diagram of the procedure for the development/submission/revision of qualifications standards and education programmes (2017), M. Kopyt, M. Ponikowska, F. Thom, J. Biloglav
Diagram of the procedure for the development and submission of qualifications standards in HE (2017), M. Kopyt, M. Ponikowska, F. Thom, J. Biloglav
Diagram of the procedure for the development/submission/revision of occupational standards, qualifications standards and programmes in VET (2017) , M. Kopyt, M. Ponikowska, F. Thom, J. Biloglav
Diagram of the procedure for the development/submission/revision of formal VET programmes and verified non-formal programmes in adult education (2017), M. Kopyt, M. Ponikowska, F. Thom, J. Biloglav
Identification report of the existing qualifications considering all levels of the NQF (2016), A. Poczmańska, M. Sitek, M. Dżelalija
Analysis of selected solutions in the area of the quality assurance of qualifications awarded within Beneficiary Country (2016), M. Dybaś, T. Saryusz-Wolski, R. Beljo Lucić
Report on the analysis of labour market needs and the solutions developed to date – initiation of cooperation with stakeholders (2016), A. Chłoń-Domińczak, K. Trawińska-Konador, D. Holzer
Guidelines for the quality assurance of developing new vocational qualifications in the National Qualifications System (NQS) (2016), M. Dybaś, T. Saryusz-Wolski, R. Beljo Lucić
Quality Assurance Procedure: Evaluation of newly developed qualifications (2016), M. Dybaś, T. Saryusz-Wolski, R. Beljo Lucić
Roadmap for the Further Development and Implementation of the NQF (2016), E. Chmielecka, M. Dżelalija, E. Szlamka
Manual on updating the methodology of developing new qualifications for the NQF based on labour market needs (2017), A. Murphy, R. Pierwieniecka, M. Sitek, A. Żurawski, W. Stęchły
Training of Master NQF Trainers, A. Murphy, R. Pierwieniecka, M. Sitek, A. Żurawski
Guidelines

-

The role of Sectoral Qualifications Councils in the process of adapting existing qualifications (2017), S. Sławiński, H. Debowski, A. Poczmańska, E. Danowska-Florczyk
Manual on Adapting Existing Qualifications to NQF and EQF Requirements for experts involved in adapting particular qualifications (2017), H. Debowski, S. Sławiński, A. Poczmańska, E. Danowska-Florczyk
An additional existing qualification adapted for Master Hairdresser (2017), E. Danowska-Florczyk, A. Poczmanska, S. Sławiński
New qualifications developed for the IT and tourism sectors (2017), A. Żurawski, M. Sitek, W. Stęchły, R. Pierwieniecka

NQF Glossary for clear understanding of NQF terminology (2017), M. Dżelalija