Our mission in Macedonia has been completed
Details

Published on Monday, 16 October 2017 06:52
Over the last two years, Skopje has hosted a regular stream of experts on European qualifications systems. They provided support to the Macedonian Ministry of Education and Science in adapting elements of its qualifications system to meet the requirements of the European Qualifications Framework. This week, the mission in Macedonia was completed with a closing conference on October 10th to present the achievements of the Twinning Project, financed by the European Commission.
47 experts worked on the project, from such countries as Poland, Croatia, Scotland, France, Austria, Czech Republic, Hungary and Ireland. According to the principles of Twinning Projects, there were two main leaders: Agnieszka Chłoń-Domińczak, representing the Educational Research Institute and Natasha Janevska from the Ministry of Education and Science of the Republic of Macedonia. The Educational Research Institute was responsible for implementation, but the project was managed in cooperation with the Ministry of Science and Education of Croatia and the Scottish Credit and Qualifications Framework Partnership of Scotland in the United Kingdom.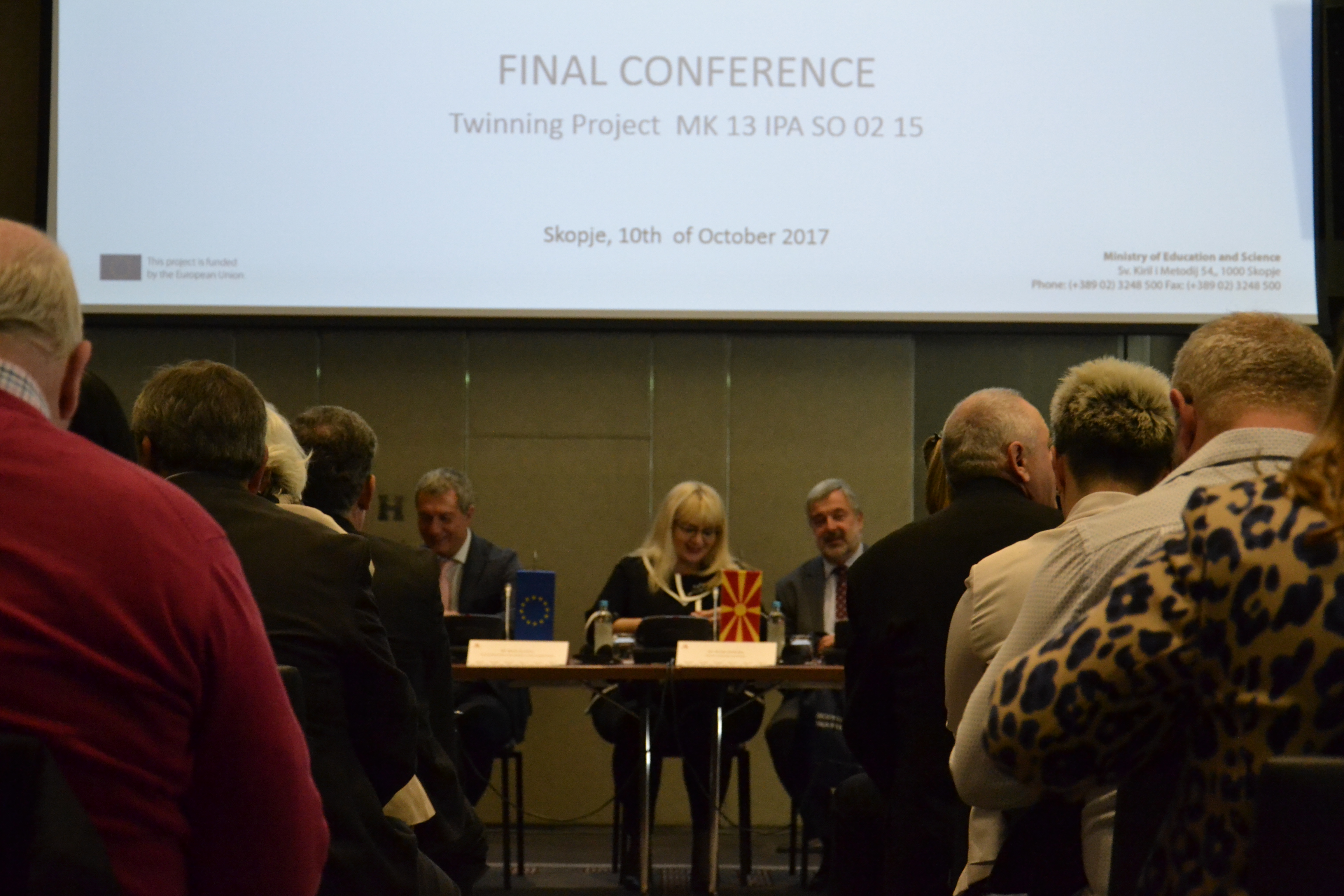 Project work focused on updating existing legal regulations so that they are consistent with the principles of the European qualifications system, providing support, among others, with the process of describing existing formal qualifications, describing new non-formal qualifications from selected sectors and adapting them to the requirements of the European Qualifications Framework, assessing the need for qualifications in relationship to Macedonian labour market needs, as well as establishing dialogue with selected stakeholders in the Macedonian qualifications system and supporting the referencing process.